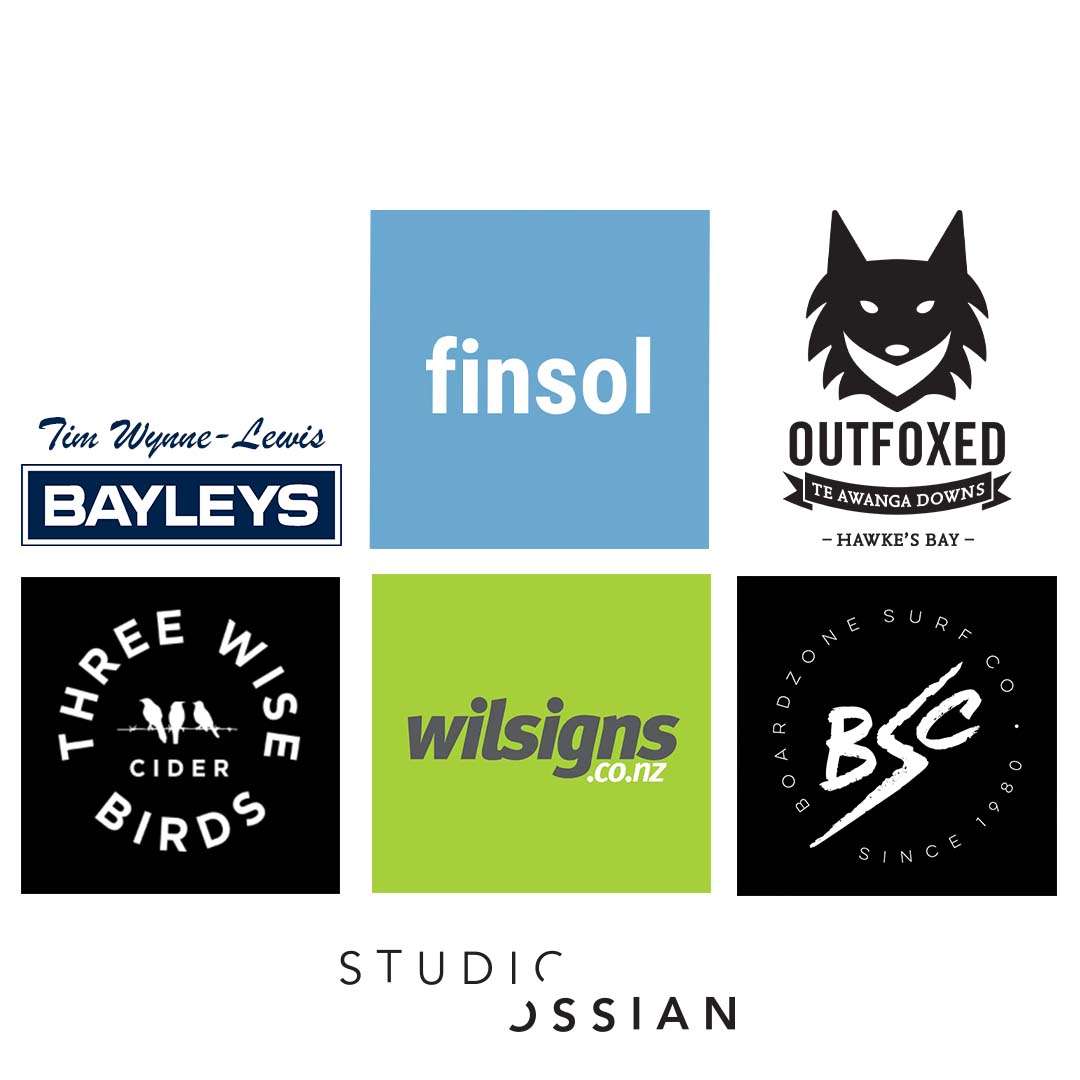 In no particular order these 7 businesses have hopped on board for two years – till August 2022.
Each and every sponsor has been carefully considered and the Boardriders believe the Synergy between all of us is a great team environment where everyone holds a great integrity for the Club and what it represents.
Here is all the links to these businesses and a blurb about each and the connection to the Club, please support this crew, support those who support you.
Click the names below to check them all out.
Established in Hawke's Bay in 2010, Finsol is a group of award-winning insurance and mortgage brokers.
They do things differently – we're certified, efficient, and empower our clients to make better financial decisions.
Gareth, Paul and the Team at Finsol are a major supporter of the Boardriders, first helping out in 2019 with the Scholastics team to get to Raglan.  Surfers supporting Surfers.  They're a nice approachable, forward thinking team, a pleasure to have them on board with the same vision as us.
Tim is Hawke's Bay born and bred and part of the Bayleys Country team as a lifestyle/rural property specialist, based in Havelock North.
Tim owns a lifestyle block in Hastings where he lives with his wife Phoebe and their four young children. He and his family live and breathe the benefits and enjoy everything that their lifestyle property (and Hawkes Bay in general) offers them on a daily basis, this includes surfing.  A passionate family that backs the Boardriders 100%.  We are lucky to have them in the Club.
Come and play in their backyard, also the backyard to the famous Te Awanga right hand break.
Set on a 400-hectare farm overlooking the South Pacific and breathtaking Hawke's Bay landscape, Outfoxed is a stunning destination in the heart of charming Te Awanga coastal village. From team-building days to stags, hens, and celebrations, they work with you to design a day that you and your guests will remember forever.
The team at Outfoxed host epic Environmental Days at their property where the Club plant out 1000's of natives.  Amy and Fox are a fun, bright vibed couple that bring great energy to the Club.
Three Wise Birds is a Hawke's Bay based cider company, run by brothers Jack and Charley Crasborn. A family name synonymous with the apple industry and growing world-class produce. The brothers have a history from the soil; having grown up on the family's orchards in the fruit bowl of New Zealand. The lads grew up picking, packing and selling the very apples they now use and as such have a great understanding of the quality that goes into making their cider. A true branch to bottle story. They're big on premium ingredients, real flavours and good times.  Characteristics they believe fit the New Zealand way of life, whether it be the backyard, the beach or beyond.
Good times.  This is where it is at with this relationship between the Club and Three Wise Birds.  An amazing venue where our Prize Giving is being held on December 12th 2020.  Good crew, good times, great life!  It's that simple.
They are signcraftsmen and pride ourselves on doing top quality work designed to match your requirements.  Their services include Traditional Sign Painting, Printing & General Signage, Glass Work, Vehicles & Wraps and Electric & Dimensional Signs.
Vann Riley and the team at Wilsigns have been awesome support since the start of Boardriders.  Vann followed the same journey as our groms in the Bay when he was younger, competing in national comps and frothing in and out of the water.  The froth levels are still high between the Boardriders and Wilsigns and we are stoked to have them aboard!
Napier's finest surf and streetwear clothing.  Proud to be locally owned and operated in Napier, Hawkes Bay, they opened in 1980 and ever since they've been providing locals with the finest surf and streetwear and gear.
Kane Riley (brother to Vann) has lived the Boardriders journey with us from the beginning.  Being a surfer himself and living through the old HB Boardriders Club back in the day, also touring around the nation surfing as a grom, this fit of Sponsorship between Boardzone and the Club is epic, and we are super stoked to have history involved in the Club through Kane.  He's donated an epic board for anyone that's a member to win at the Prizegiving on December 12th 2020.  Make sure you turn up if you are a member to the Prizegiving :). Thanks heaps to the crew at Boardzone!
Tom Allan Photography at Studio Ossian
Studio Ossian is an open-plan, open-minded coworking space in Ahuriri, Napier. You can run your business, team and client meetings in the nurturing and vibrant shared space, without the hassle of setting up an office. Created for purpose-led teams, businesses and freelancers who enjoy sharing knowledge, expertise, enthusiasm and goodwill. Founded by a creative collective in 2009, the studio runs on good vibes and a supportive, inspiring culture.
Tom a super cool, trendy guy who owns Studio Ossian is also a Photographer, you'll see him floating around at events taking pics.  Studio Ossian is also the home to Boardriders HQ.  Such an awesome match for the Club Sponsor, good times, epic space for the Club to thrive and endless creative ideas being thrown around in the office keeping the Club evolving.